New needs and opportunities appear on the National Food Safety Platform ProdUkraine every day. Every day suppliers place new offers about products, every day Ukrainian retail orders goods for stores, and manufactures order raw materials for production.

Currently, companies from Europe are actively participating in the platform. Already on ProdUkraine Geo-Poland, Aptamil, Hero Group, Poland Food Marek Gorzkowski, Animak-Kopcza S.C. J.E. Kopcza, Magyar, Makarony Polskie S.A., Lmeat Lukow SA, Cezetpol, Bolton Group etc.
Also, notably important that demand and offer are disproportional in May. Likewise, remarkable decrease in the number of offers in categories like as "sugar", "flour", "oil", "pasta", "fresh meat" and "cereal grains". But now "vegetables", "everyday goods" and "hygiene products" single out. In the offers it's possible to highlight in general a wider range of stock and reduction of quantity of offers in separate categories, however, presently "coffee", "lollipops" and "breads" highlight distinguishable. "Oil" was not included in a separate offer list at all.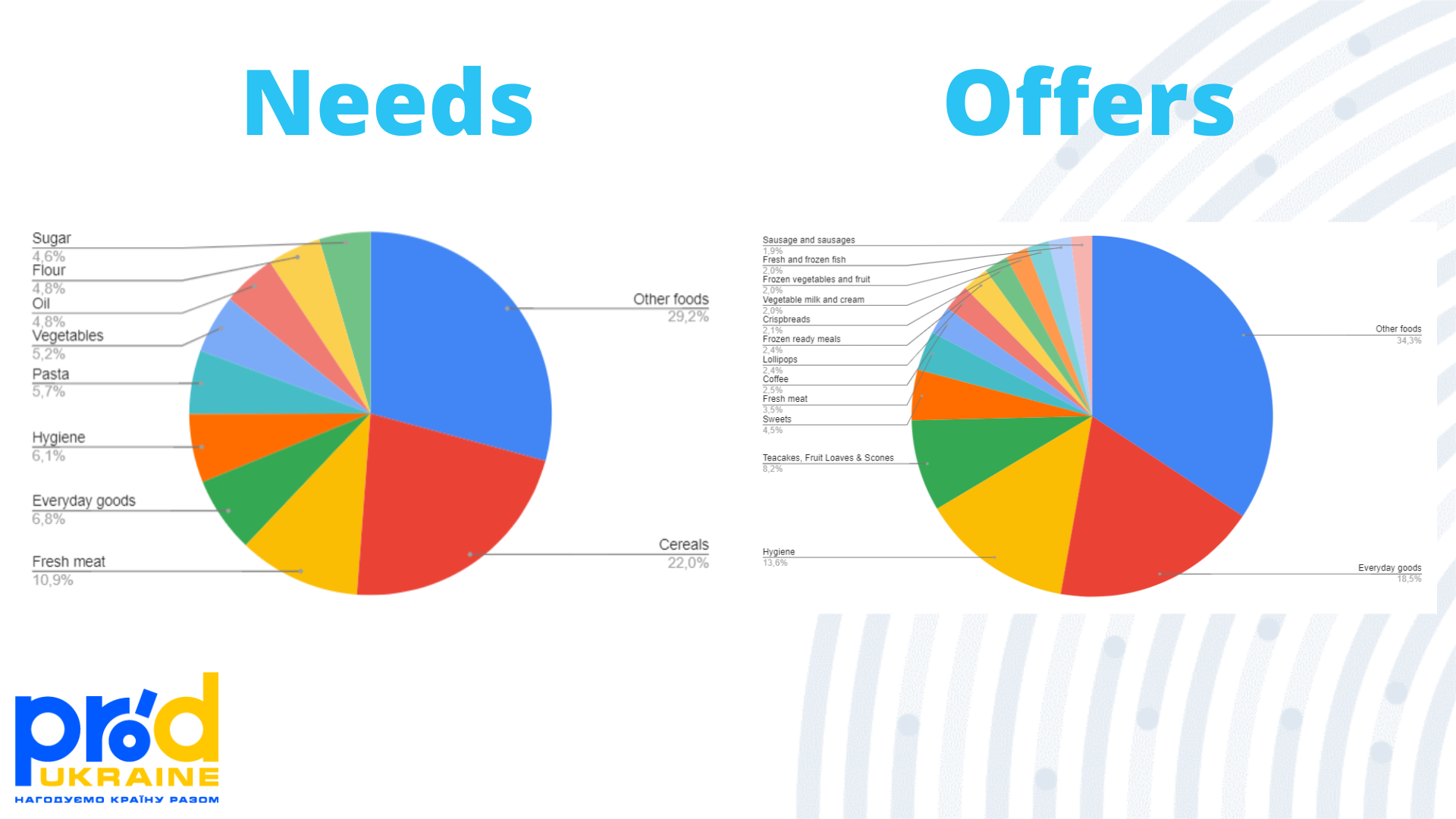 With each passing day, the platform's functionality grows and new opportunities for participants appear. The initiators of the platform are interested in registering as many local manufacturers and suppliers and retailers as possible. Foreign suppliers are also on the platform, so friendly countries are already involved in the mission to feed Ukraine.
Glory to Ukraine!